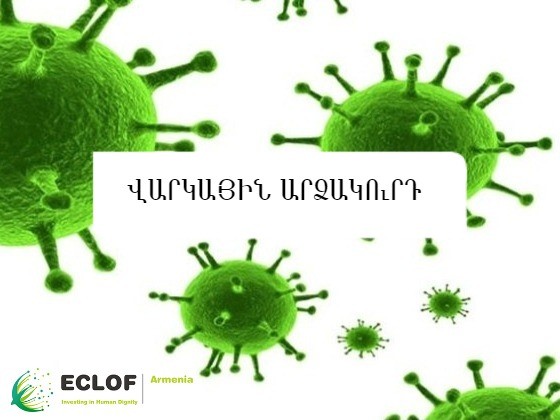 Dear Clients,

Considering the situation caused by the spread of the new coronavirus, ECLOF UCO LLC decided to support its clients who got loans before 16th of March in the current situation and to delay the regular monthly repayment of the loans for 2 months.
All clients who have been paying their scheduled payments from March 16 to April 16 during 2 months will not be considered overdue, will not be penalized, and will have no adverse effect on their credit history.
In this case, the residual liabilities will be calculated and distributed over the remaining months of the loan. Borrowers can receive new schedules through their pre-selected communication method.
We would also like to point out that clients who do not wish to take advantage of the delay process of schedule can make repayments in accordance with the current schedule.
ECLOF UCO LLC continues to encourage the use of remote services of our partner organizations, in particular payment terminals and online platforms, such as TelCell, EasyPay, Mobidram and Idram.

If you have any questions, please call us on phone number 060 373 060, hotline 094 757 575 or write on the company's Facebook page.

Be healthy and informed.
____________________________________
ECLOF UCO LLC is controlled by the CBA.
In case of any inconsistencies between the published Armenian and English information, the Armenian version prevails.
Updated:

03.04.2020 12:22